Horse Trainers Doing Demonstrations this year at Cook Forest Events 2023
Brandi Lyons, T.J. Pumphrey & Sadie Fisher; all 3 will be doing demonstrations during
the June Cowboy Week Ride, June 19-25, 2022. They also will do private sessions with individual for a price.
Horse Sales
Kristopher Smith (call 814-229-3290) - Clarion, PA
HorseBid.com
Gospel Broadcasting Network
LEARN THE GOOD NEWS OF THE BIBLE, GOD'S HOLY BOOK, WHICH IS WRITTEN FOR US TO KNOW HOW TO LIVE, HOW TO WORSHIP HIM AND HOW TO OBTAIN SALVATION AND DWELL WITH HIM IN HEAVEN SOME DAY!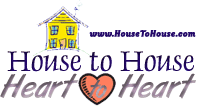 General Horse Information
HorseandTravel.com - You'll find it all here at the most complete Horse and Travel Directory site for the United States of America.
Horse Trail Directory - Trail Riders Helping Trail Riders
InfoHorse - The Horse Information Lives Here!
Cowboy.com - The Western Connection
Horse Resource Directory - Where we link horse enthusiasts to horse resources
PaHorseMall.com