*******************************************************
Horse Trainers
John Lyons - America's Most Trusted Horseman
Josh Lyons - The Next Generation "Lyons Legacy"
Ken McNabb - "Modern Day Roy Rogers" America's All Around Cowboy
Tara Jones - "Pieceful Solutions" Putting it all together; you and the horse.
Rich Bradshaw - Ranch Sorting, Trainer
Kenny Harlow - "Learning with Trust"
Brandi Lyons - "No Limits Horsemanship"
Horse Sales
Kristopher Smith (call 814-229-3290) - Clarion, PA
Horse Boarding Stables
Creekside Stables (call 724-676-0319) - Blairsville, PA
Horse Shows - See You There!!
January 20-22, 2017 - Horse World Expo in Baltimore, MD Booth Located Beside Ken McNabb's Booth.
March 2-5, 2017 - Horse World Expo in Harrisburg, PA at the Pennsylvania Farm Show Complex. Booth # 1112 John & Josh Lyons will also have booths nearby Ray's Booth.
April 13th -16th, 2017- Equine Affaire, Columbus, OH - Ohio Expo Center.
Booth # 1208

Horse Community Access
Gospel Broadcasting Network
LEARN THE GOOD NEWS OF THE BIBLE, GOD'S HOLY BOOK, WHICH IS WRITTEN FOR US TO KNOW HOW TO LIVE, HOW TO WORSHIP HIM AND HOW TO OBTAIN SALVATION AND DWELL WITH HIM IN HEAVEN SOME DAY!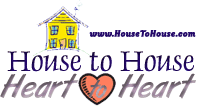 General Horse Information
HorseandTravel.com - You'll find it all here at the most complete Horse and Travel Directory site for the United States of America.
Horse Trail Directory - Trail Riders Helping Trail Riders
InfoHorse - The Horse Information Lives Here!
Cowboy.com - The Western Connection
Horse Resource Directory - Where we link horse enthusiasts to horse resources
PaHorseMall.com